Shaving Scuttle / Shaving Mug / Blue Scuttle / Ridges for Good Lather / Warm Lather / Made to Order
$

48.00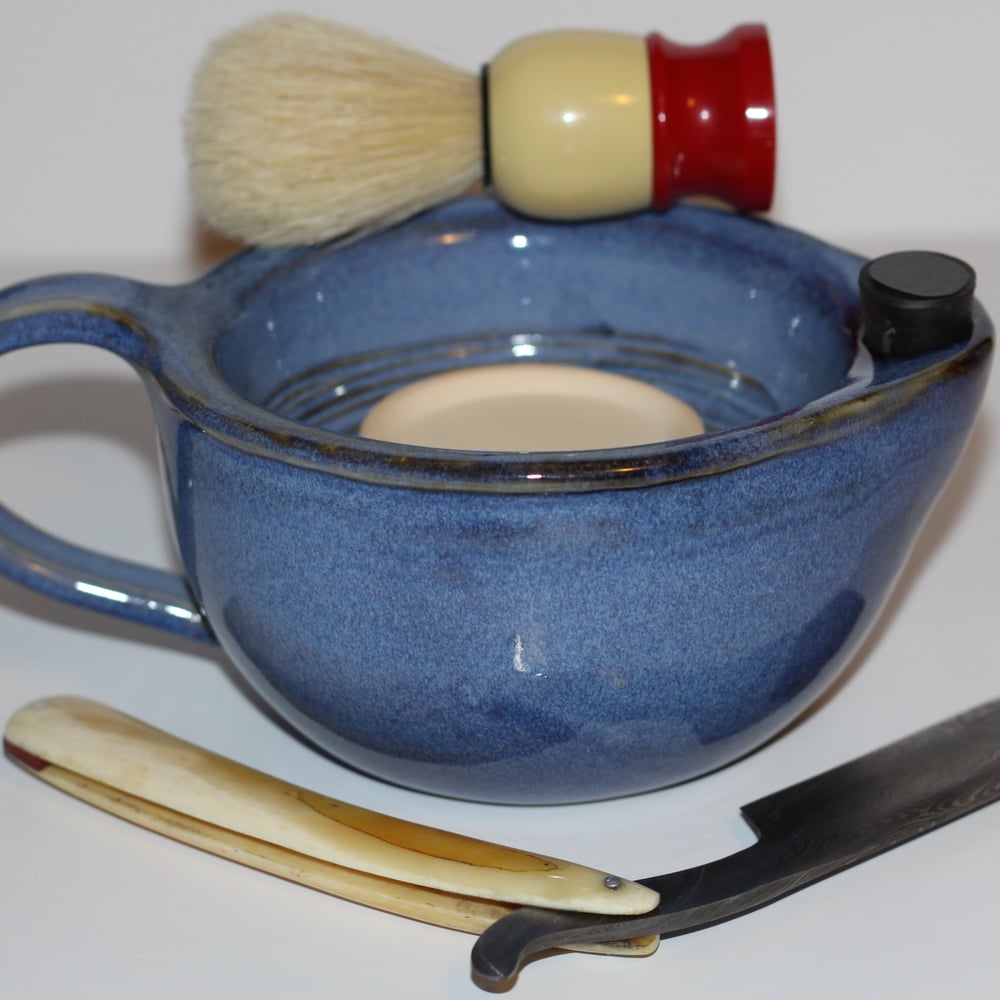 *** Made to Order ***
Will ship in 2-3 weeks after purchase.
How about a shave with a warm lather! Why lather in a cold mug when you could be lathering in this shaving scuttle. It's entire design is to keep your lather warm.
It requires three thrown pieces that are then altered and put together to create an inner bowl, outer bowl, and a spout. After the pieces are altered and put together I've attached a handle for a comfort hold.
The purpose of the inner bowl and outer bowl is to create a reservoir between the two to keep the scuttle warm throughout the entire shave. To start fill the inner bowl and outer bowl with hot tap water, let it sit for a minute. Then dump out the water and add hot water again, just into the spout. You now are ready to start. Lather away, and enjoy a nice warm shave!
The scuttle comes with a black rubber stopper that helps hold in the heat, which helps create a nice warm lather!
(Sorry, shaving brush, razor, and soap are not include in the price. Convo if interested in brush as well.)
Glazed in a bright sky blue glossy glaze with black around the rim on a white clay, measures 4 1/2" wide X 3" tall.
Share